We invite you to explore Clark County and stay awhile to experience our Midwest charm. Enjoy the area's uniqueness in its recreational areas, shops, galleries, restaurants, festivals, lodging, golf courses and more.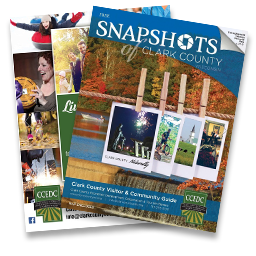 CCEDC is responsible for promoting all of Clark County, its communities, recreational activities, and events in partnership with several other Clark County agencies.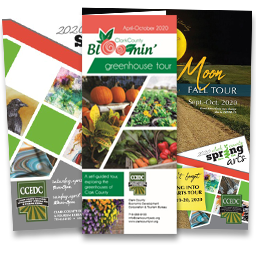 Contact us to get your copies of our Greenhouse, Art, and Harvest Moon Tour Brochure. You can also view our digital editions below.
Art Tour Brochure » Greenhouse Brochure » Harvest Moon Brochure »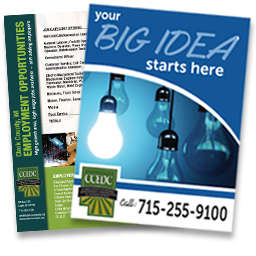 If you are starting a new business, planning an expansion or grand opening, or you are moving to the area and looking for a new job/career and need assistance, contact us.